Beyond the Bell: 12 Lessons for Navigating Your Life After High School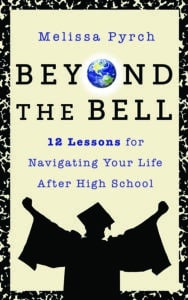 You're a graduate with a diploma and a dream, or maybe you have no clue what to do next. It's time for a few final lessons about growing up and showing up for your life after high school. There is much to learn,
Beyond the Bell.
Everybody recalls that one teacher who made a difference—the coach who inspired, the math teacher who challenged, and the English teacher who listened. Melissa Pyrch is that teacher. She has spent over two decades in classrooms with teenagers just like you. She gets it, and she's got you.  She understands your uncertainty, fear, and sheer excitement when thinking about your future.
Mrs. Pyrch offers the hard, hilarious, and sometimes embarrassing truth about learning, leaving home, choosing a college major, landing a job, and navigating relationships. Most importantly, she assures you—you are not alone.
There will be no homework assigned on these chapters, but there will be a test on this content. Many, many tests as your life unfolds. This book offers 12 lessons to motivate you to rediscover who you are and move you in the direction of your dreams, despite the inevitable insecurity and doubt of adolescence. She has called upon her current and past students to help with the messages in this book (because they are or have been in your shoes).
Her final exam, uh, chapter celebrates the tremendous accomplishment of finishing high school and the various wins along the way. It will encourage your parents to let go and trust you to step boldly into your future and live the beautiful life you are meant to create.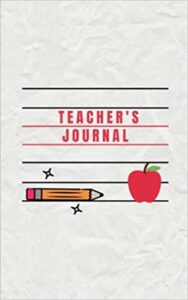 Teacher's Journal
Made by a teacher for teachers! This 100-page journal provides writing prompts for teachers to practice daily gratitude and reflection.  The journal even provides space in the back for additional notes.  Makes a great gift! Perfect for Teacher Appreciation Week, any holiday, or just to say, Thank you!